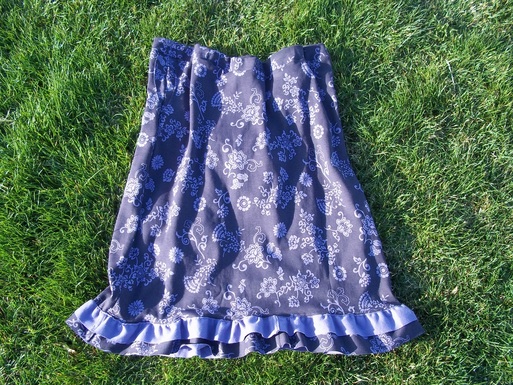 No, it doesn't have a turtleneck...

it used to BE one!

In the spirit of repurposing t-shirts, here's another option.

By the time you hit late March, most clothing stores are pretty desperate to clear out their winter clothing. This shirt was marked down to 99 cents! Turtlenecks often have the steepest discount- who wants to wear them when it's sunny and warm?

Hey, I'll wear one if it's now a skirt! I decided that skirts were going to be my go-to clothing item this summer. I love wearing them, and jeans aren't the most comfortable thing on a hot day anyway. Plus I get a little bit of a tan. Below the knee, anyway...