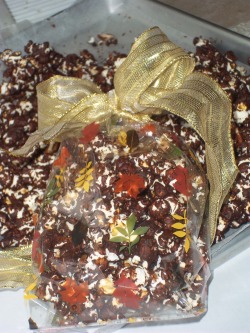 Here is a great idea I heard this week: go through all your extra stuff (house, garage, back of the cupboards, storage unit if you have it, basement) and tag everything you don't really need. Even if you like it, if you don't need it, let it go. Sell it on Craigslist or ksl, or we could have a giant yard sale... Then use the money to pay off debt. Or get food storage. Or to help someone else.
Remember the church's website,
http://www.providentliving.org
? Being provident means making the most of what you have. What you have isn't useful if it's sitting. Have fun!
You'll be amazed at how thankful you feel for what you could clean out. It'll even help you spend less on Christmas!
"'Self-reliance means using all of our blessings from Heavenly Father to care for ourselves and our families and to find solutions for our own problems.' Each of us has a responsibility to try to avoid problems before they happen and to learn to overcome challenges when they occur. …
"How do we become self-reliant? We become self-reliant through obtaining sufficient knowledge, education, and literacy; by managing money and resources wisely, being spiritually strong, preparing for emergencies and eventualities; and by having physical health and social and emotional well-being."- Sister Julie Beck

Chocolate Popcorn
One 10-12 oz. bag chocolate chips
8-9 quarts popped corn
Melt chips, pour over popcorn and mix. Put in a 225 degree F oven for about 30 minutes, stirring about every 10 minutes. Cool and store.
You can also skip the baking step, but baking makes it a little less messy to eat; less melting on your fingers. That might not be important to you, though…
Use any kind of chips: dark, milk chocolate, white chocolate, peanut butter, butterscotch, mint, or a combination. Try chocolate drizzled with a little bit of melted peanut butter chips. Or use different colors for a baby shower. Or stir in some toasted chopped nuts (butter toffee peanuts, anyone?) Reese's Pieces, cut-up pieces of caramels or candy bars, or anything else that sounds good.