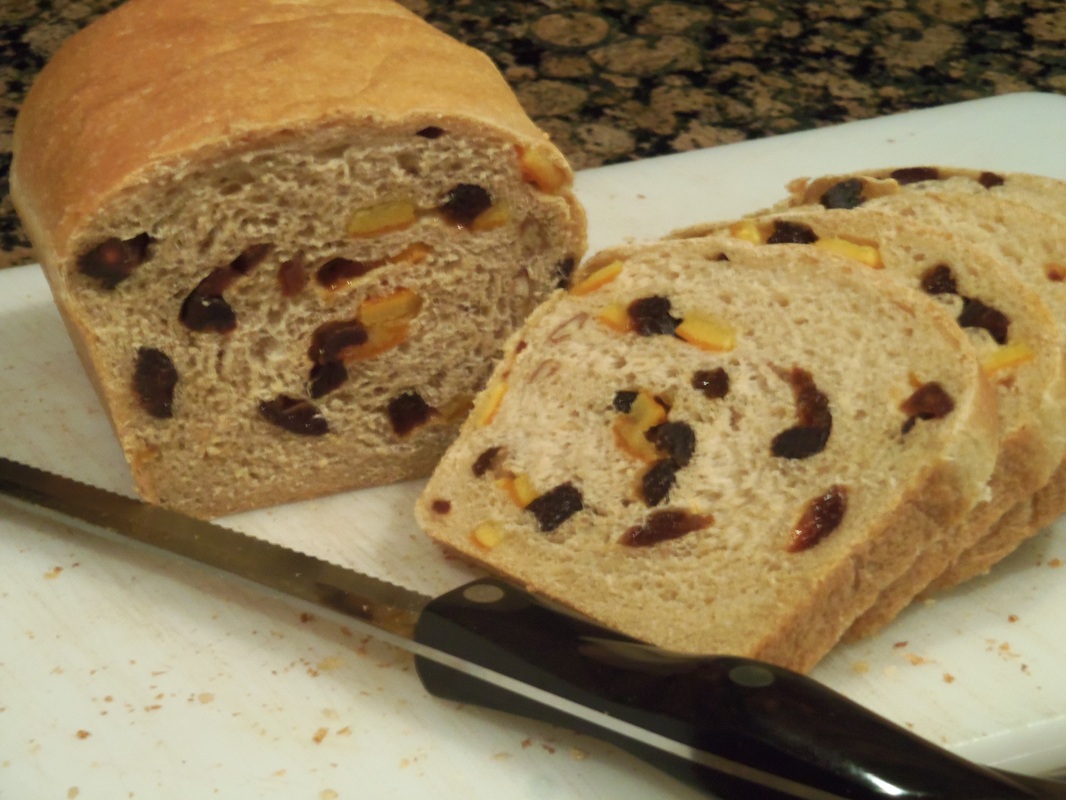 Start with regular bread dough- and turn it into a treat!
I love the flavor combination here- the bright flavor of
candied orange peel
, the sweet-tartness of snipped dried apricots, and the hearty depth from pecans. This bread is at its best after a day so the orange has a chance to permeate the whole loafwhen toasted: great with butter, but heavenly with cream cheese. Yum. I like it for breakfast.
This batch was made using 100% whole wheat dough, but use whatever you're making anyway.
Mix up a batch of dough (like
this one
). Set aside one loaf's worth of dough. Stretch or roll it to about 8x16 inches. Sprinkle evenly with 1/3 cup diced candied orange peel, 1/3 cup (2 oz) dried apricots, snipped, and 1/3 c. pecan pieces. Roll up starting with the narrow end. Place in a greased 8x4 loaf pan, seam side down. Let rise and bake as usual, adding 1-2 extra minutes to the baking time. Cool and slice.