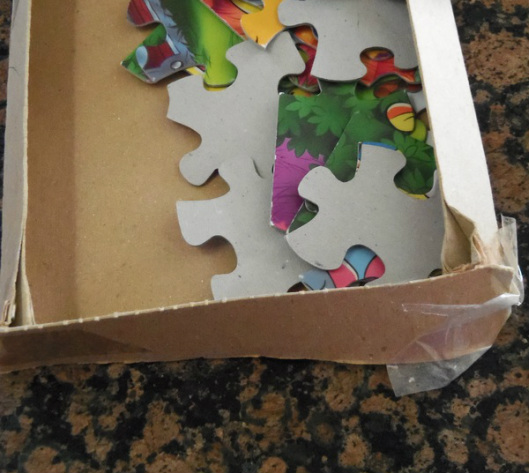 What happens when a favorite puzzle goes through six children and fifteen years?

I suppose it's impressive that the box even exists anymore, and that the puzzle pieces are still flat and whole.

But it was time for a new way of storing it.

The puzzle pieces fit nicely in a gallon-sized ziptop bag. I cut out the top of the box so we'd still have the picture of what the puzzle looks like, then inserted it in the bag, too.
As a bonus, it now takes up less space in the puzzle drawer!