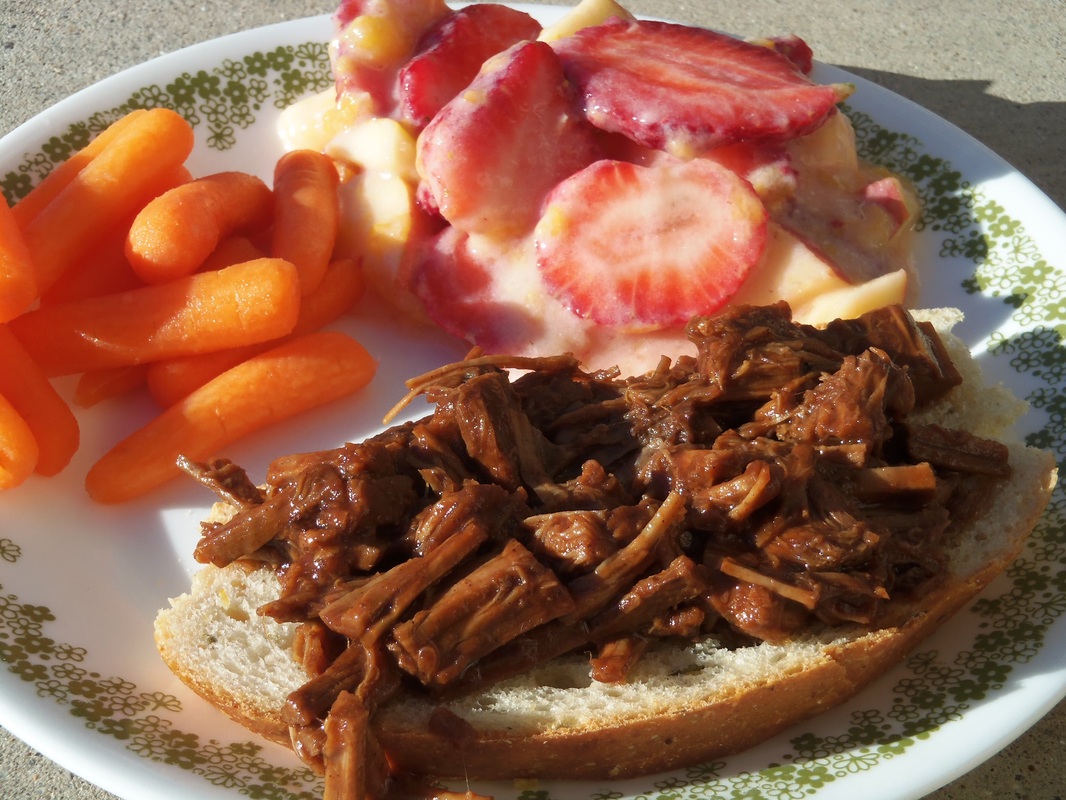 A quick way to have tender, barbecue pulled beef is to start by having a roast a day or two before.
On Sunday, I cooked a nearly 4-pound roast. Once it was done, and before my family could dive into it, I cut it in half. The first half was carved into slices for dinner. The second half went in the fridge for another day. I used some storebought BBQ sauce this time, but if you'd like to get a recipe for a simple from-scratch sauce, see
Mom's Barbecue Sauce
.
Today's version was served over fresh rosemary bread made with a little bit of orange marmalade mixed in. That was a delicious combination- the bread, rosemary, orange, and barbecue!
Weeknight BBQ Beef
1 1/2- 2 lbs. cooked roast (you can use burger if you don't mind a different texture)
1 cup water
1 cup bottled barbecue sauce*
Combine in a large saucepan with a tight-fitting lid; simmer 30 minutes or until tender. Shred meat using two forks. The meat will absorb more of the liquid as it cools some; if it's too thick, add more water; if too thin, simmer a few minutes with the lid off to let water evaporate.
That's it!
*For a less sweet sauce, use 1/2 c. plain tomato sauce and 1/2 c. bottled BBQ sauce