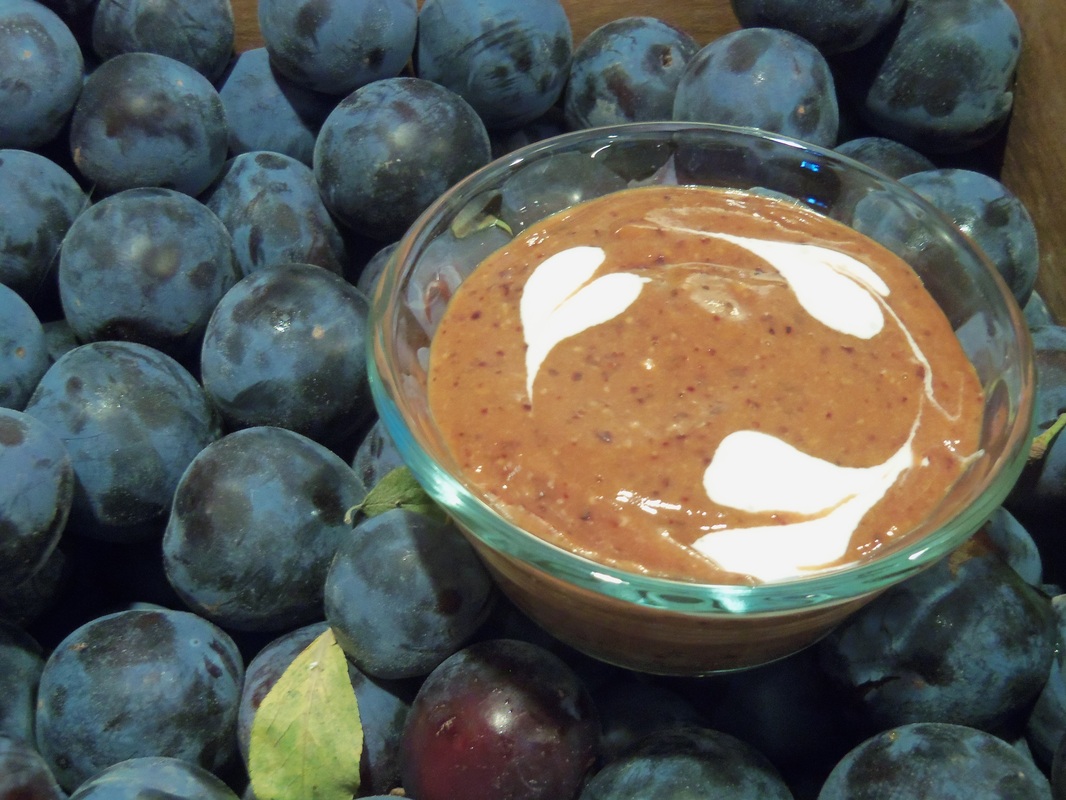 No, it's not
that
Plum Pudding from past centuries, the kind that has more in common with bread pudding.
This is what we modern folks call pudding- a thickened, creamy, sweetened mixture.
As you can see, I have an abundance of plums right now. This used up a bunch of them!
Plum Pudding
about 1 1/2 lbs plums
1/2 cup milk or cream
one 3.4-oz package instant pudding- vanilla, lemon, or butterscotch flavor (the size that calls for 2 cups of milk)
optional: 1/2 tsp. cinnamon, ginger, and/or cardamom
Wash plums and remove the pits. Put them in a blender or food processor, run on high until smooth. If you don't have three cups of puree, add a few more plums until you do; blend again. Pour into a medium-sized bowl. Pour 1/2 cup milk or cream into the blender or food processor bowl, swish around so the milk gets most of the puree off the sides. Pour this into the bowl with puree. Add the pudding powder and whisk for two minutes. Taste to see if it's sweet enough for your taste; some plums are sweeter than others! If not sweet enough, stir in 1 Tbsp sugar and taste again. Repeat as needed. :)
Let rest for a few minutes to set up.
Makes about 4 cups.
Garnish with a bit of sour cream if you like.