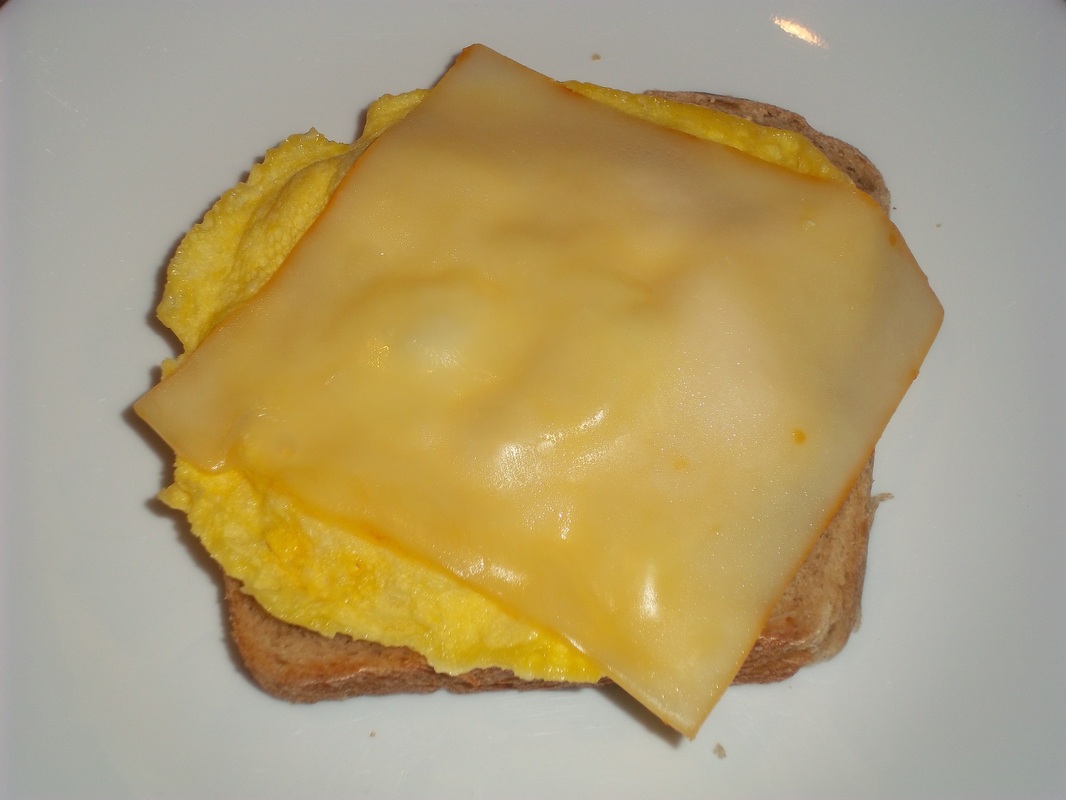 Today I read a research article about how having breakfast as your biggest meal of the day rather than dinner can lead to both
better insulin sensitivity and increased fertility
. In the study, they had women consume about 980 calories at breakfast, which was just over half the amount for the whole day. If you use two slices of homemade or other good-quality whole-wheat bread (about 120 calories apiece), one large egg (80 cal), and a one-ounce slice of real cheese (about 100 cal), you're almost halfway there. I love to eat this with a fresh apple (a medium-large apple is about 100 calories).
OK, so that's still not up to the numbers in the study. But it's a great breakfast anyway. Maybe make two?
In less time than it takes to go through the drive-through, you can have a breakfast sandwich you made yourself. At the bargain-hunting prices I pay for food (including making the bread), a two-slice sandwich costs just under $ .30. (The bread costs me about $ .50 for a 1 1/2 pound loaf. See the recipe
here.
)
Dress it up with anything you want on it, or leave it simple. I don't add salt to the egg because the cheese and bread are salty enough for me. For more flavor, add a sprinkle of oregano or other seasoning. You can make it as healthy as you like; I use homemade whole-wheat bread for a breakfast that sticks with me for more than an hour.
Here are the quick instructions: microwave one beaten egg for about 45 seconds, top it with a slice of cheese, put this on top of a slice of toast.
If you want a sausage-and-egg sandwich, before cooking your egg, put one precooked sausage link into the cereal bowl, chop it up with the fork, then add the egg and beat it.
The photos below have more detailed instructions.