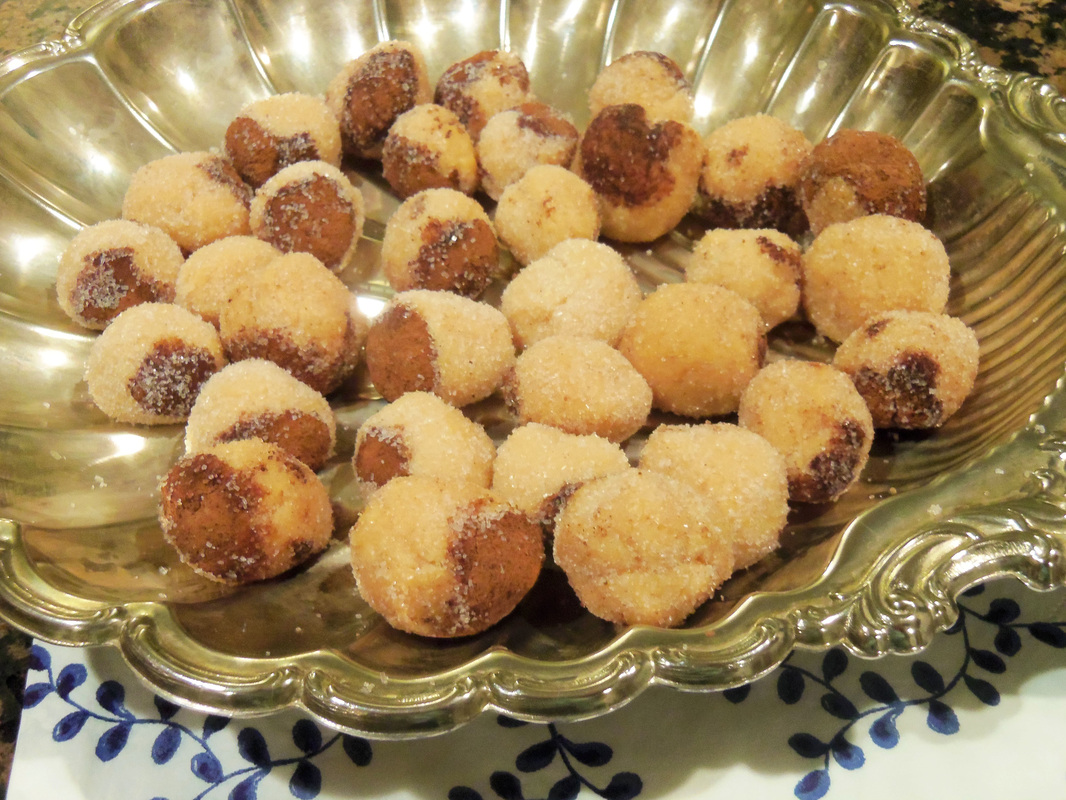 I've been neighbors with a few Brazilians; they have been warm, kind people who have a strong affinity for desserts made with cooked sweetened condensed milk, or 'dulce de leche'. There's a plum-caramel filling for cakes, another cake filling made with crushed pineapple and the caramel, and that's just the tip of the iceberg.

One Christmas my Brazilian neighbor Celia brought over a plate of these creamy, sugar-coated dulce de leche balls. When I next saw her, I asked for the recipe and what they were called. She shrugged her shoulders, then said, "little bears, I guess". This is a simplified version of hers, which contained strained egg yolks and 'crema media' (half-and-half), but the results are just as delicious. Best of all, these are cooked and ready to shape within ten minutes of starting!

Ositos
1 (14 oz) can sweetened condensed milk
unsweetened cocoa powder
about 1/2 cup sugar, for rolling


Pour the sweetened condensed milk in an ungreased, very large microwave-safe bowl. Cover the top with plastic wrap to help avoid boilovers: this boils much higher than you would expect!, Microwave it for 2 minutes. Stir. Microwave for 2 more minutes. Stir, scraping sides down. Repeat in 2-minute intervals for a total of either 6 or 8 minutes, stirring every two minutes. It should thicken and darken some. To see if it has cooked enough, drop a little in a cupful of icy water, then pull out after about five seconds. However hard it gets is how hard it will be when completely cool. It needs to be able to hold its shape. Put the sugar in a cereal bowl and set aside.

With buttered hands, pinch off a bit and roll in a ball, about 3/4" across.To get the brown side, drop into unsweetened cocoa powder, then pick it up and drop it into the sugar. After you have a few in there, roll or toss to coat, then set on another dish.

Makes 30-36 balls, about 3/4" each.