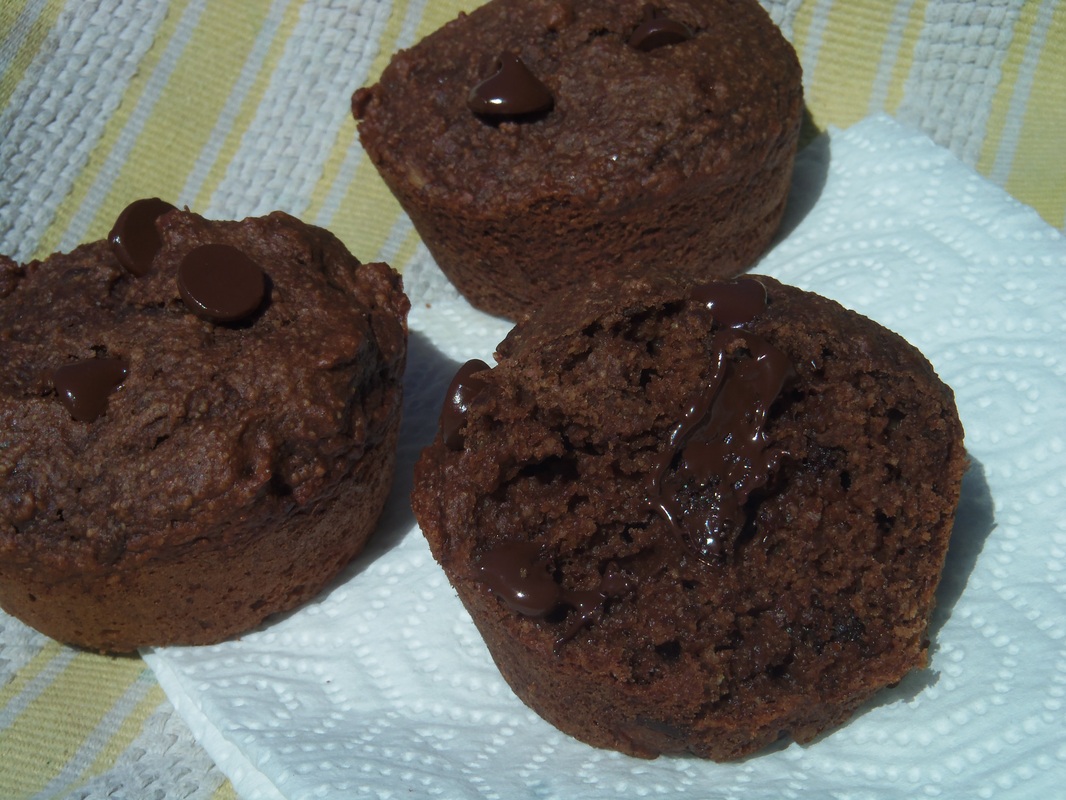 Warm, chocolatey, just sweet enough, high fiber, and with little pockets of gooey melted chocolate chips! My sister-in-law posted a similar recipe on Facebook. It sounded delicious and had very little added sugar. The original recipe called for applesauce instead of oil, but I'm a fan using healthy fats alongside carbohydrates so that my kids and I aren't hungry again an hour after breakfast! It helps you process the fiber in these, too.

Chocolate Fudge Banana Muffins - makes 12
(can be gluten-free and dairy-free)

3 medium bananas, very ripe, mashed (about 1 cup)
2 eggs
1/4 brown sugar
1/4 c. oil or melted butter (I like coconut oil in these)
1/3 c. cocoa powder
1 tsp. vanilla
1 1/3 c. oat flour (or you can use all-purpose flour or whole wheat flour)
1/2 tsp. baking soda
1 1/2 tsp. baking powder
1/2 tsp. salt
chocolate chips, optional (1/4- 1/2 cup)

Preheat oven to 350 degrees. Grease a 12-cup muffin tin.
Whisk together eggs and brown sugar. Mix in the oil, cocoa powder, and vanilla. Mix the dry ingredients and add to the wet. Stir in chocolate chips.

Divide between the muffin cups; bake about 17-23 minutes, or until the top of a muffin springs back lightly when gently pressed.