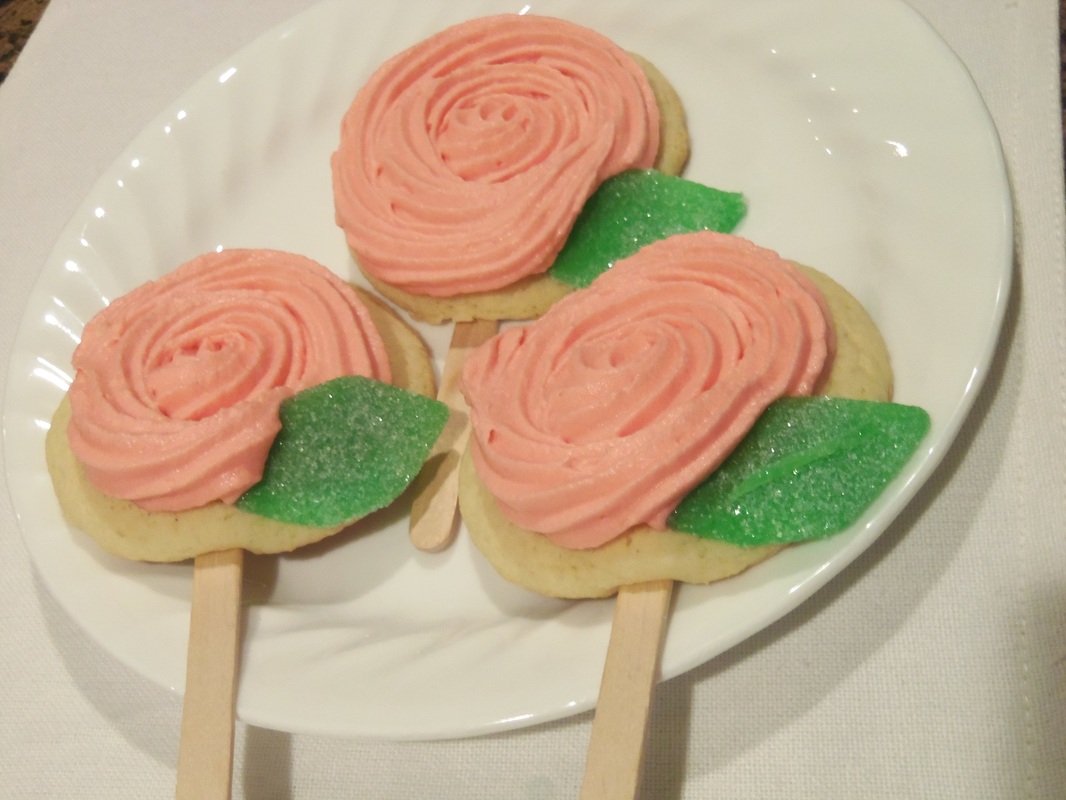 To make cookie pops like the photo above, set the unbaked cookie on top of a craft stick before baking the cookies. Be sure to cover at least 1 to 1 1/2 inches of the craft stick; press down gently on the dough.
This recipe makes about two dozen, 3" round cookies.
Soft Sugar Cookies
1 stick butter (1/2 c.), softened
1 c. sugar
1 egg
1/3 c. buttermilk, kefir, OR sour milk (add 1 Tbsp. lemon juice to fresh milk to make 1/3 c.)
1 tsp. vanilla
1/2 tsp. baking soda
1 tsp. baking powder
1/2 tsp. salt
2 1/2 c. flour
Preheat oven to 375 degrees F. Cream the butter with sugar; beat in the egg, buttermilk, and vanilla. Combine baking soda, baking powder, salt, and flour; stir in to the other ingredients. Grease or spray a cookie sheet.
Put half the dough on a flour-sprinkled counter top. Sprinkle a little flour on top to prevent your rolling pin from sticking, then roll about 3/8" thick. Cut out with cookie cutters or canning jar rings. (I used a ring from a regular-sized canning jar.)
Bake for 7-10 minutes, depending on size and thickness, until light golden brown on edges and underside. Cool completely; frost with your favorite frosting if you like.
This recipe also makes a great base for a
Cookie Pizza
.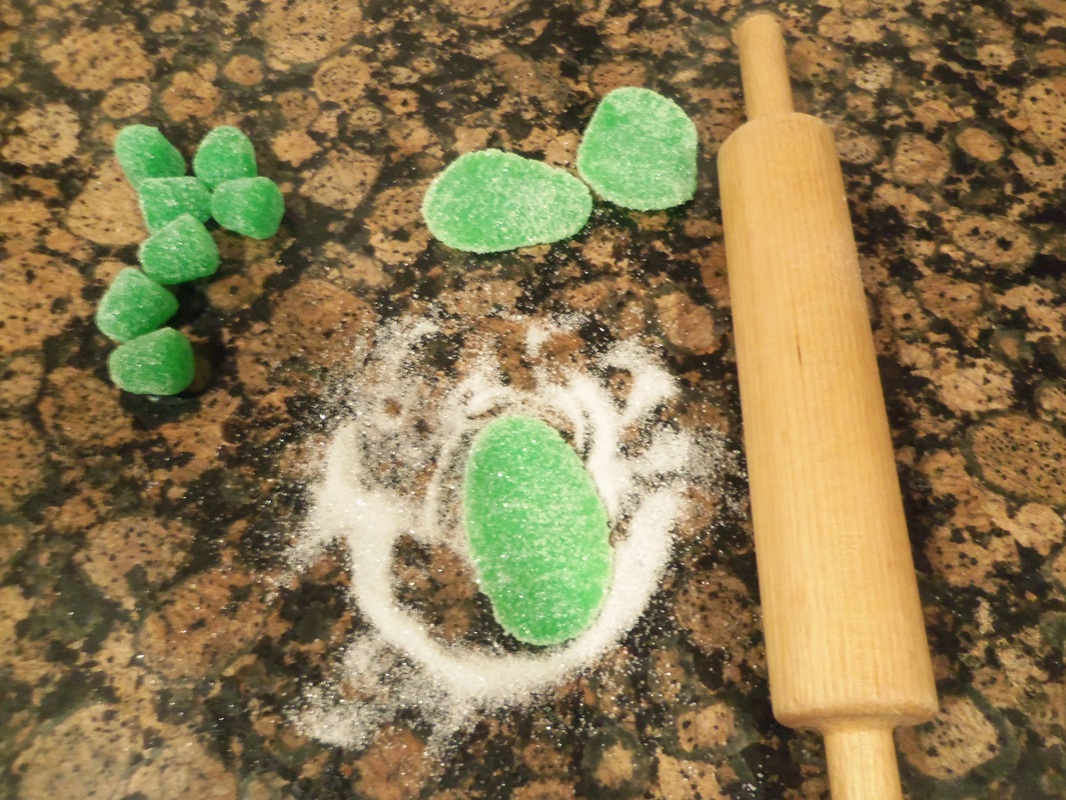 To make the rose leaves, sprinkle some sugar on a flat surface, roll a gumdrop flat, a little bit at a time, flipping the gumdrop often so it stays coated with sugar as it flattens. Trim with a knife or scissors.