Upcoming Classes

None currently scheduled


Past Classes


Holiday Pies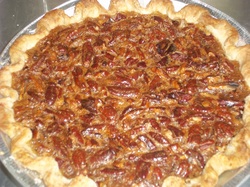 Custard pies
.
Don't know what they are?
These are pies that set up because of the eggs mixed in. I'll teach you the basics and more from my newly-published cookbook. Come watch, learn, and sample some homemade pumpkin pie, pecan pie (pictured), cranberry pie, and lemon chess pie. We'll also have a simple, flaky, and delicious no-roll pastry crust.
Class handout
here
.
---
Sauce & Soup Magic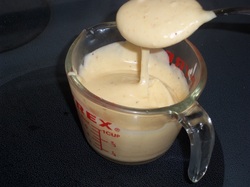 No more need to buy cans of condensed cream of chicken soup, cream of mushroom soup, or cheese soup. Make your own fresh versions with one basic recipe, adjust it to your own tastes, and avoid those additives and "tin"-y taste! You can even make sweet sauces and puddings using the basics.
Class handout
here
.
---
"Chameleon Cooking":Cooking with What You Have: Homemade Cream of Tomato Soup with Cheese Biscuits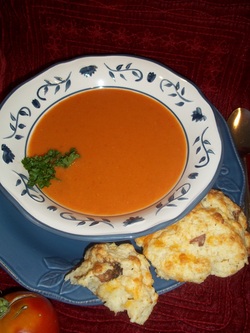 This class will teach you to make great cream of tomato soup from scratch, plus toasty cheese biscuits. You'll also learn how to adapt these recipes to make other pureed vegetable soups and biscuits' close relatives: fritters, quick breadsticks, dumplings, and more.


Class handout here.

---
Cooking Without Recipes: The Quickbreads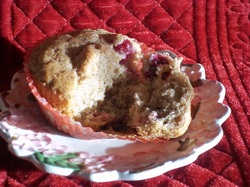 Class handout
here
.
Does it take too long to cook? When you cook without recipes, you can cook much more quickly, and have the flexibility to cook with what's on hand.
Learn the core formula for quickbreads and what role the ingredients play. Includes what the difference is between baking powder and baking soda, and when to use which one. You can make pancakes, muffins, English scones, biscuits, quick breadsticks, fritters, cake doughnuts, onion rings, drop biscuits, cornbread, and much more.
---
Quick Summer Pies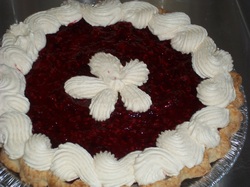 Simple recipes for custard pies: Pumpkin, Cranberry Custard, Lemon Chess, Pecan, Pumpkin-Praline, and Rhubarb Custard pie.

Class handout will be posted later...
---