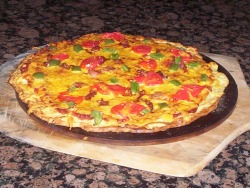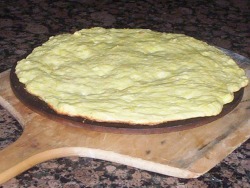 This week has been an exciting one for our end of the Salt Lake valley, with the large fire in Herriman and the evacuations there. It really makes us stop and think about what we would do if a catastrophe occurred in our own homes. (Nice timing, September is National Preparedness Month.)

Could you grab all your important documents if you only had five minutes? Could you list, at the drop of a hat, what physical things are most important to you? I recommend spending some time making a list of what to grab if you only have a few minutes. What would you get if you had an hour or two? It's better to figure it out ahead of time and never actually have that emergency, than to forget something in your rush.

I dropped in at the Red Cross evacuation center (an LDS stake center), and learned a couple things. When I was there on Tuesday, one family had been there since Sunday. They'd gone three days without a shower or a change of clothes, and the children were expected to be back in school. I rounded up clothes for the family (thanks to those who donated!), which they appreciated. The thing that really surprised me, though, was what I brought that they got EXCITED about…. The 8-yr-old was ecstatic about having pajamas to wear at bedtime, but the mom and 11-yr-old were happiest about Chapstick, fingernail clippers, and hair elastics. Those are such simple, inexpensive things.

Do you have extras of these in your home storage? Would you be 'up a creek' if you couldn't get to a store? Think about what little things would make a difference to you, and store some. A great inventory list to help you expand your storage, if you're at the year's supply stage, is found in the back of the Church booklet, "Essentials of Home Production and Storage". If you're not that far yet, that's okay, keep moving toward it.

"Maintain a year's supply. The Lord has urged that his people save for the rainy days, prepare for the difficult times, and put away for emergencies, a year's supply or more of bare necessities so that when comes the flood, the earthquake, the famine, the hurricane, the storms of life, our families can be sustained through the dark days. How many of us have complied with this? We strive with the Lord, finding many excuses: We do not have room for storage. The food spoils. We do not have the funds to do it. We do not like these common foods. It is not needed -- there will always be someone to help in trouble. The government will come to the rescue. And some intend to obey but procrastinate." -The Teachings of Spencer W. Kimball, p.375


Now the recipes- dinner and dessert, all using zucchini. One of the beauties of zucchini is that it doesn't really taste like anything. This means you can put it in recipes and taste the OTHER ingredients instead of the squash. The zucchini pizza may sound strange, but my mom (who invented this recipe) fed it to 150 college students recently, and all but one liked it a lot. Pretty good odds. My kids and husband liked it, too. The photos above show the finished pizza and the just-cooked crust before adding toppings. I used yellow squash in mine.


Zucchini Pizza

3 eggs
3 cups shredded zucchini or yellow squash
1 cup biscuit mix (or pancake mix or flour with 1 1/2 tsp baking powder mixed in)
1/4 cup of chopped onion (or more if you like onion a lot)
salt and pepper to taste-few sprinkles of each

Mix the biscuit mix into the shredded zucchini and chopped onion. Beat the eggs in a separate bowl with the salt and pepper, then mix into the zucchini. Spread batter onto a 12 inch pizza pan that has been sprayed with vegetable oil spray. Bake at 375 until edges are slightly brown and center is firm and springs back nicely. Spread about 8 ounces of pizza sauce on top, then top with favorite cheese and meat, just like any pizza. For pizza sauce, I use a can of tomato sauce and add a little each of: garlic, pepper, oregano, basil, and thyme.
It does still stick a bit to the pizza pan,unless you use a pizza stone or parchment, but it's allright if you use a pancake turner and are careful.



ZUCCHINI CREAM PIE

1 ½ cups peeled, seeded and grated zucchini (yellow squash works too)
1 can (12 oz) evaporated milk
¾ cup – 1 cup sugar (adjust to taste)
2 eggs
3 T. flour
1t. vanilla extract
1/8 t. salt
2-4 Tbsp. butter, optional.
1 unbaked 9 – 10" pie crust
½ t. ground cinnamon
½ t. ground nutmeg

Steam or microwave grated zucchini on a microwave safe dish until very soft,
about 2-3 minutes. Drain off any excess liquid and cool. Preheat the oven to 425
F. Place the evaporated milk, sugar, eggs, flour, vanilla and salt in a
blender and blend, adding the butter if you're using it. Add the cooled zucchini and blend again until smooth. Pour custard into unbaked pie crust and sprinkle with cinnamon and nutmeg. Place on
a baking sheet and bake for 5 minutes. Reduce the heat to 325 F. and bake for
another 30 minutes or until a sharp knife inserted into the center comes out clean.

Makes 8 servings.