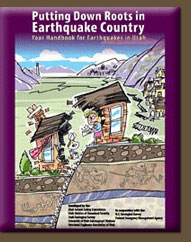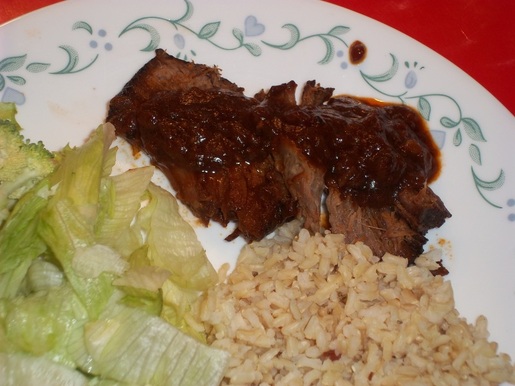 Barbecue Sauce on beef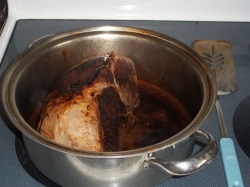 To make BBQ Beef, brown a roast in a couple tablespoons of hot oil. Pork or chicken are also good.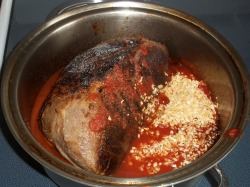 Add all the Barbecue Sauce ingredients. If you have a tight-fitting lid, or are using a crockpot, don't add the cup of water. A little vinegar in the sauce will help tenderize the meat. In this batch, I used 2 Tbsp. apple cider vinegar, and 1/4 c. honey.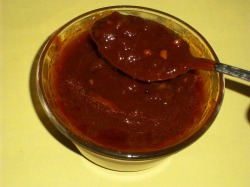 When the meat is cooked and tender, remove the lid and boil until the sauce thickens enough to coat.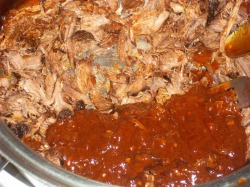 Shred or slice the meat, then stir together with the sauce. Delicious! Just the right amount of sweetness for me. Store-bought sauce is always too sweet, in my opinion. I still buy it when it's cheap, but mix it with some plain tomato sauce.