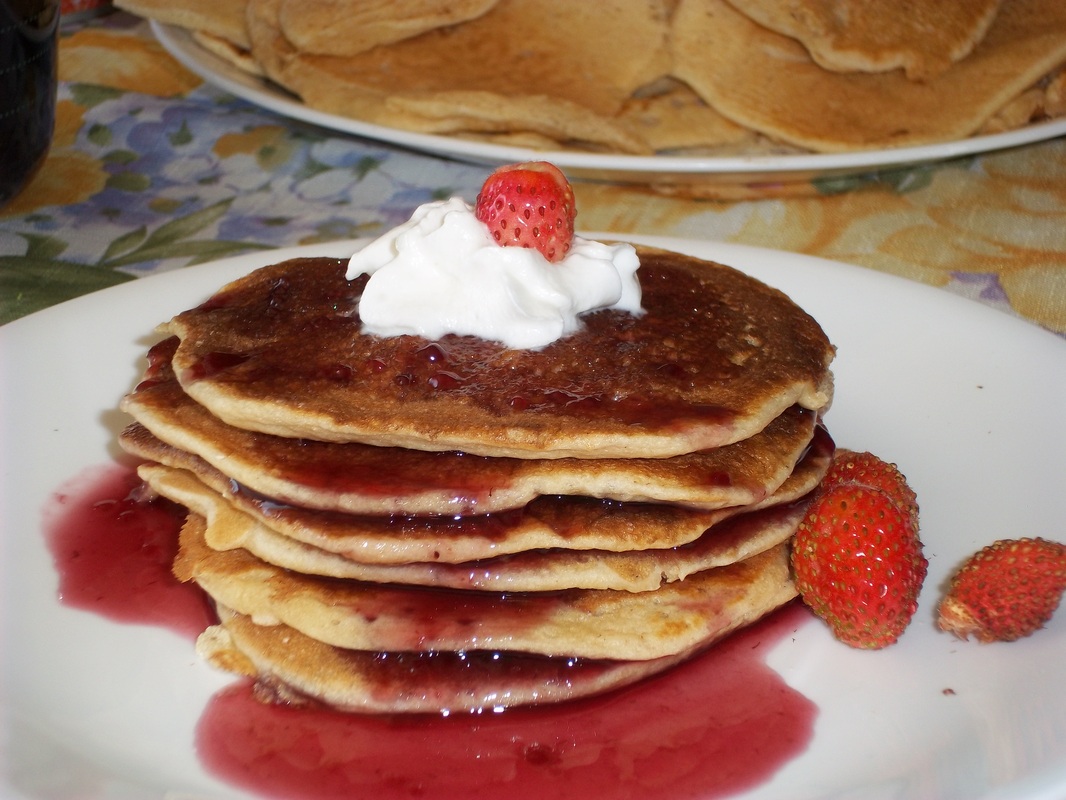 Have you ever looked at the gourmet syrups on the store shelf? Have they sounded delicious, but cost more than you're willing- or able- to spend?


Start with one jar-- any size-- of jam, jelly, or preserves. Scoop into a bowl, then fill the now-empty jar about halfway full with water; use a little less if the jam was runny, a little more if it's very thick. Add about 1 Tbsp. lemon or lime juice for each 1-2 cups you now have, to perk up the flavor (optional but good). Whisk together until evenly mixed. Serve warm.

18 ounces of jam will yield 26-28 ounces of syrup.

You can use any kind, homemade or storebought, including the ones made with no added sugar. It's a handy way to use up jam or jelly when you've made/bought way more than y

We've tried blackberry, rhubarb, apricot, elderberry, black currant, blueberry, cherry...
next maybe I'll pull out a jar of lemon-honey marmalade. That should be fantastic with blueberry pancakes!