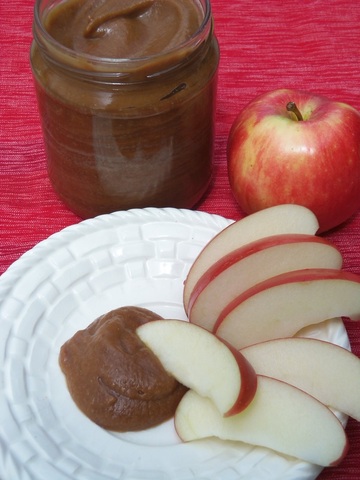 Somehow I've ended up with more dried fruit than planned, and it's getting a little old and turning dark. Here's a new way to use it: a sugar-free caramel sauce! Well, "sugar free" doesn't actually mean really all-sugar-free, BUT... all the sugar in this is naturally occurring in the fruit. So it's no-sugar-added caramel sauce. Unless you're a sugar addict, in which case you could add as much more sugar as you like! This is a sauce to spoon, not to pour. If you'd like it pourable, add more milk or some liquid honey or maple syrup until it's the consistency you want.

Next post will be for a rich, creamy, healthy no-bake New York style cheesecake, using this caramel sauce in the filling as the sweetener.

Fruit-sweetened Caramel Sauce

15 pitted dates (about 110g or 4 oz.)
1 to 1½ c. milk, any kind (I used coconut milk)
¼ c. melted browned butter or ghee, optional but helps give a caramel-y flavor
1/16 tsp. salt
1Tbsp vanilla

Blend until smooth, starting with the lower amount of milk; add more only if needed. Makes about 1 1/2 - 2 cups. If you don't have a powerful blender, soak the dates overnight in the milk or simmer them together for 10 minutes, then puree. If you prefer it sweeter, add a little honey, brown sugar, or stevia.

Try other dried fruits. Peach is good. Pear has naturally caramel undertones and would be delicious with a dash of cinnamon or coriander.