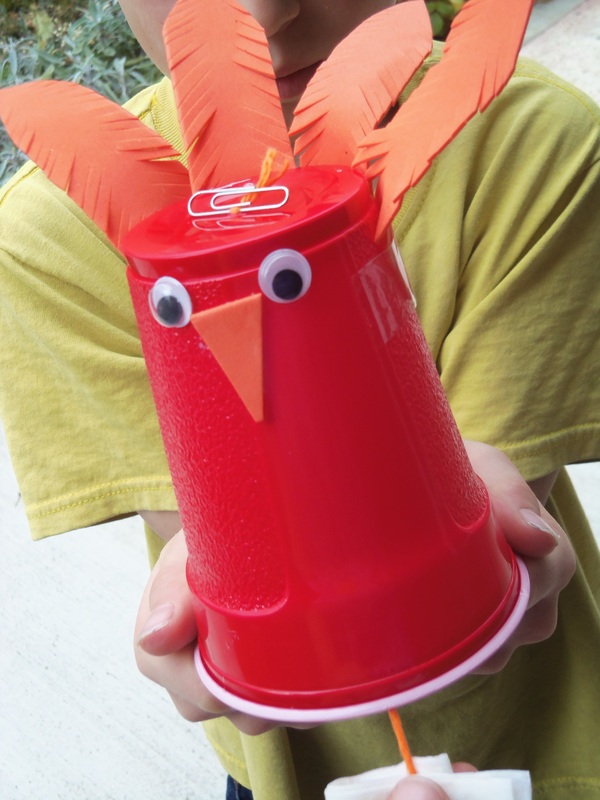 This is actually an instrument. Or a noise maker, depending on your perspective and the personality of the child holding it. It's a variation of the Brazilian & African cuica, used in Samba music. (See a video of an actual musician using a higher quality cuica on the YouTube video below.
At any rate, this one can be made to make a clucking or 'gobble'y sound. These are entertaining by themselves, or add it in to an impromptu marching-around-the-yard band! You could have a whole flock of chickens or turkeys.
To make one, you'll need
A disposable plastic cup, googly eyes, paper/real feathers/paper or foam beak, an 18-20" length of cotton (not nylon) yarn, something to poke a hole with, a paperclip, dollar-bill sized piece of a paper towel, water.
Using a nail or whatever works, poke a hole in the top. Thread the string through the hole, and tie the top end of the string onto a paperclip or washer, to keep it securely on the right side of the hole! Decorate.
If you want to see someone make one and use it,
see here.
Have fun!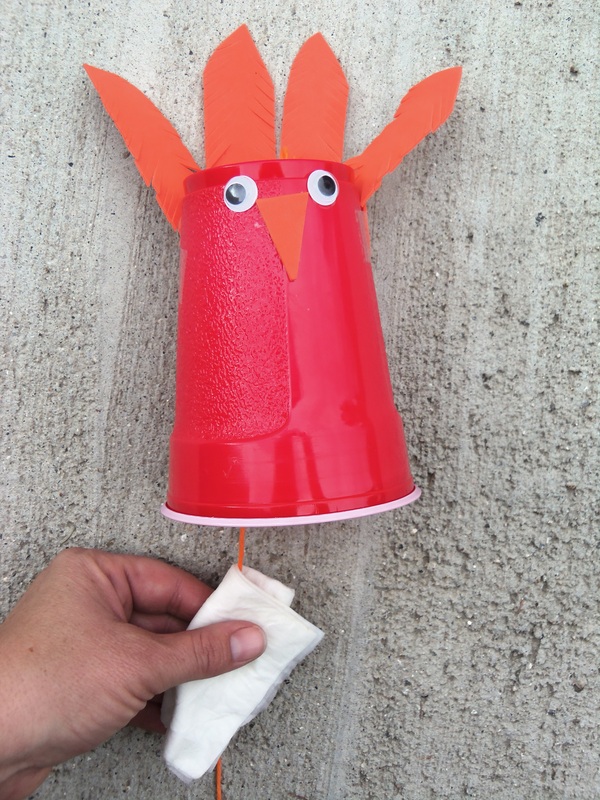 To make the sound, while holding the clucker still with one hand, get a square of folded-over wet paper towel and grab the string, making quick yanks down the string.