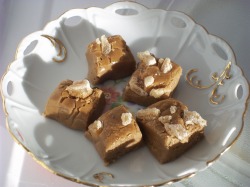 Fresh fudge, made whatever flavor you feel like. This one is Gingerbread Fudge.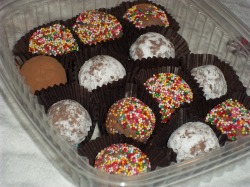 Truffles, the same on the inside but rolled in cocoa, powdered sugar, and sprinkles.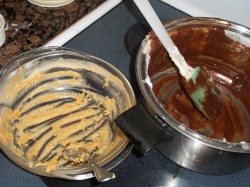 For this batch of chocolate-peanut butter fudge, I used the
Five Minute Fudge
recipe but split the batch in half after adding the marshmallow. Half of it got peanut butter, half of it got chocolate chips. I spread the peanut butter layer into a lined pan, then topped it with the chocolate mixture.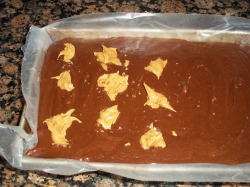 Lining the pan with waxed paper or foil, buttered, makes it much easier to cut the fudge when finished.

To make the peanut butter swirl, drop several small spoonfuls of plain peanut butter on top.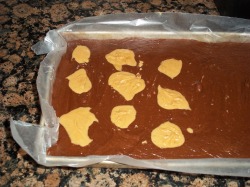 Tap the pan on the counter to get the peanut butter to flatten into the fudge.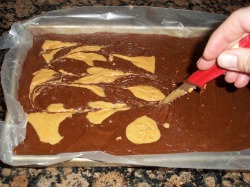 Drag a knife or spoon back and forth through it to swirl a bit.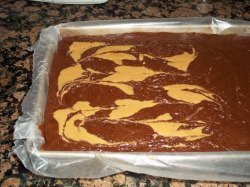 It's best to not break it up too much. Tap the pan on the counter again to flatten the top.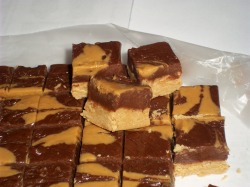 Chill until it's firm, then lift the whole batch out. Put it on a cutting board, and cut into squares.