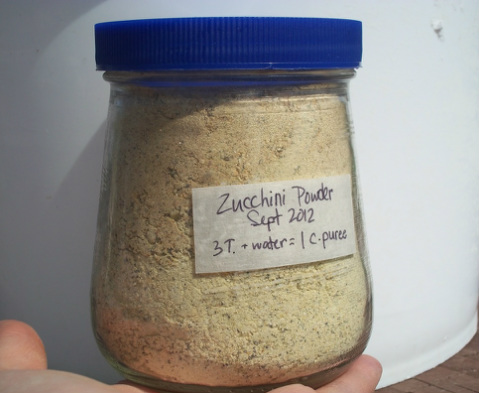 Do you have too much zucchini?
You could give it away. Or shred and freeze it. Or puree it and then freeze. (I prefer pureeing & freezing because it maintains the same texture when thawed. It hides better in zucchini bread and soup, too.)
OR....
dehydrate it and
turn it to powder
.
It takes very little space to store it this way, and it's easy to use. Mix 2-3 Tbsp. of powder with enough hot water to equal one cup- for one cup (8 oz.) of puree.
Try it in
Lemon-Zucchini Bread
or
Curried Zucchini Bisque
(creamy soup). Mmm.
See
this post
for how to best store the powder.