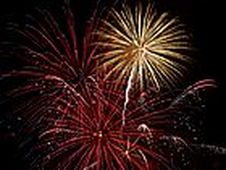 photo credit: Jon Sullivan
I'm not quite normal. (My teenagers are sure to agree.) We do New Year's Eve a little differently, and it changes a bit from year to year. It seems that most people love to watch the ball drop on Times Square, or stay up late at parties. Me? Not so much. My idea of starting a new year out well does not involve waking up to a headache and a messy house.
We still celebrate; another year completed is cause to be grateful- and the celebrations always involve food, family, and games with my children. But
my
idea of starting a year on the right foot is waking up to a spotless kitchen.
Yep. That's how exciting I am. I deep-clean my kitchen- the heart of my home- after the games and food are done. Anyone who wants to stay up until midnight (if they're not at our church youth dance) is welcome to, if they want to scrub the grooves on cabinet doors with a toothbrush, wipe stray splashes from the ceiling, or dump crumbs out of a drawer.
Think about it, though: how else better to celebrate than to wrap things up and start the year with a clean slate? New day, new year, fresh start. It does wonders for the psyche.
For New Year's Eve food, we eat things that we usually don't buy: cheese spread in those cute little glass jars (awesome size for juice glasses afterwards, BTW), the 'good' crackers (anything more expensive than saltines), a cheese ball, the bottles of sparkling apple cider the neighbors gave as Christmas presents, Little Smokies, summer sausage, sometimes kiwi fruit or clementines. We all start eating our
gingerbread houses
. And a vegetable tray 'cause we'll be sick if we don't.
Anyway, this Christmas a friend gave us a cheese ball and crackers as a gift. It was made with green chilies, and was hands-down the best cheese ball EVER. She shared the recipe; may I recommend it for your New Year's Eve feast?
Recipe is below.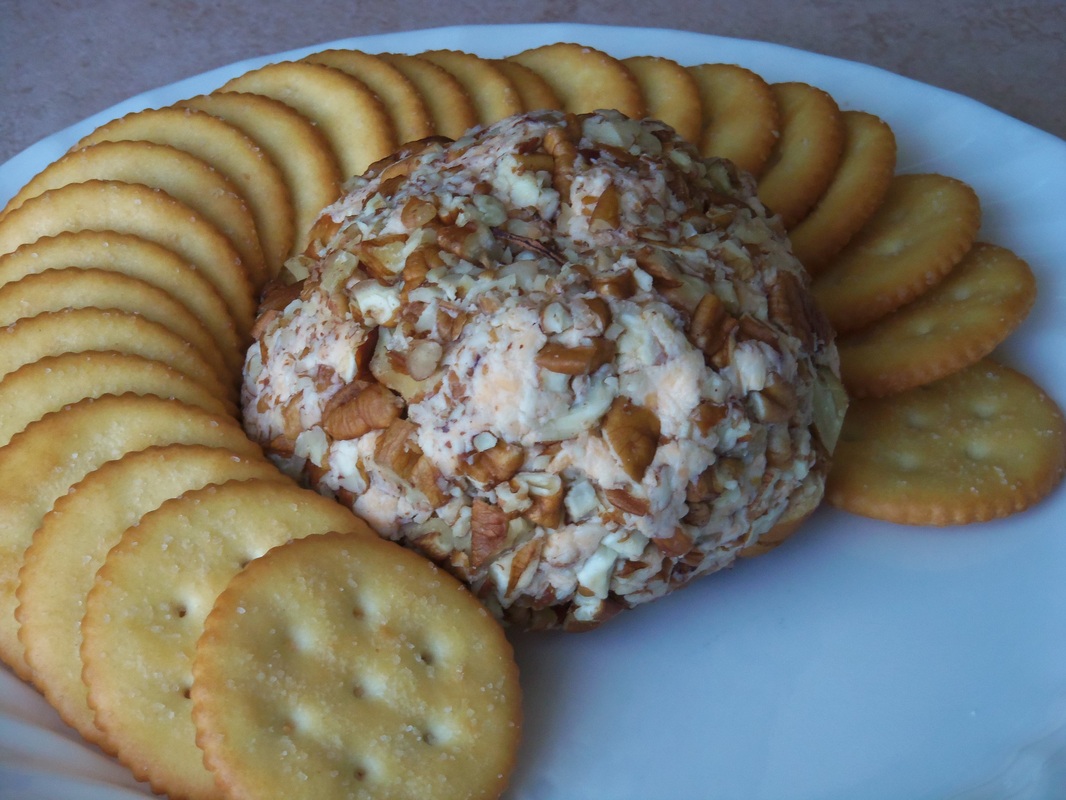 Juliette's Green Chili Cheese Ball

8 oz. cream cheese, softened
1-2 teaspoons beef bouillon granules (or 1-2 bouillon cubes, crushed)*
1-2 Tbsp. water
7 oz. can chopped green chilies (or two 4-oz cans)
16 oz. medium or mild Cheddar, shredded (4 c.)
1 c. chopped pecans or walnuts for coating- or use 1/2 c. chopped parsley or cilantro

Mix cream cheese until smooth. Combine beef broth seasoning and water, then mix this into the cream cheese. Stir in chilies, then Cheddar. Shape into one huge ball or 3-4 medium ones. Roll in chopped nuts. Wrap well and refrigerate to firm it up.

*The beef bouillon is really important in this. If you don't have any, you can enhance the flavor instead by adding 1/2 tsp. salt and 1 Tbsp. soy sauce or Worchestershire.